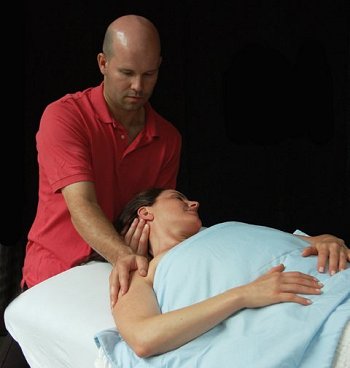 My massage is suited to each clients needs. For the
person that wants a relaxing massage, general swedish
techniques are used. For the person that is experiencing pain,
the massage is suited to rid the body of this discomfort. My massages
are of the deep tissue variety - you will be getting worked!

Some techniques that I incorporate:

Swedish / Deep Tissue
Positional Release
Trigger Point
Range of motion - stretching
Thai Massage techniques
Hot Stone Massage
Gua Sha
Pregnancy Massage
and many more!